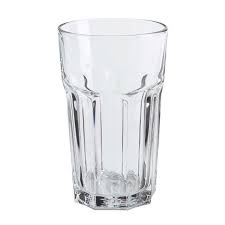 Consider a thought experiment.  If you had a trillion dollars you would have about 14 times as much as the richest person who ever lived.  Money would be no object  in a decision.  You could have the absolute best that is available in this world.  Every moment of every day.
As a rational trillionaire, you would be most concerned with staying as healthy as possible and living at the peak of happiness for life.
That would be great!  Wouldn't it be the most amazing experience to live like a trillionaire – even for a moment?
Suppose that the trillionaire had a moment of discomfort.  He got thirsty.  Of course he would quickly quench that thirst.  But with what?
I suppose it could be with Dom Perignon.  But alcohol and thirst aren't a great pair.  Coke?  Sure, but the empty calories and acid might give him pause.
No, the trillionaire would choose the one thing his body craves to conquer thirst- a glass of cool and pure water.   A thousand generations of ancestors fighting for survival in this world has honed his desire for the answer to his thirst.
The Independent Penguin is aware of the irony of this.  And he mindfully enjoys living like a trillionaire while sipping his water.