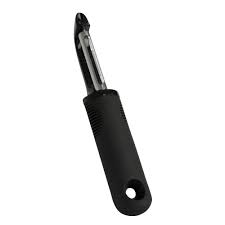 A few months ago I found myself in possession of $20 in Kohl's cash.  These are time-limited coupons that Kohl's occasionally gives customers when making a purchase.  In this instance, the cash expired on the same day I found myself near their store.
I made a conscious decision to try to use that Kohl's cash to improve the quality of my life on that day going forward.  It was a way to challenge myself.  The rules were simple: whatever was purchased had to be paid for entirely with the coupon and it also had to have the potential to permanently increase my daily life happiness.  As I wandered the aisles, each item was evaluated for potential to increase my life happiness.
As you know, hedonic adaptation prevents a permanent increase in happiness levels with most purchases.  Once the rush is gone, the happiness level returns to the natural set point.  In a sense, this experiment was fighting human nature itself.
As I reflected on my daily routine, it came to my attention that a daily irritation that I had gotten used to was the frustrating ordeal of peeling potatoes with our cheap all-metal potato peeler.  It hurts a little to hold, the blade swivels 180 degrees (and is therefore only in cutting position part of the time), and I was constantly bumping my knuckles on the cutting board.  Thanks to hedonic adaptation, this was just a normal part of my routine.
In the kitchen section I found a nice Oxo peeler like the picture on this post.  It has a soft handle and the blade always faces the potato.  I decided to get it and replace my old peeler.
It's been two months and so far the experiment has worked great.  I am grateful for the new peeler every time it's used.  Part of the happiness comes from how comfortable the new peeler is to use and part comes from the lack of pinched fingers and bruised knuckles from the old peeler.
In my mind, the Independent Penguin will optimize all his expenditures to provide a continuous improvement in his level of happiness and have no expenditures that don't provide such a benefit.